What we can do
UI, UX design
Web, intranet, extranet apps, presentations
Access point interfaces for public or partners
SEO improvement
Single Page Applications
Multi Page Applications
3D, 2D Mobile, Desktop ,webGL apps games presentations in unity3D
Contacts
Email: info@strasoft.cz
Phone: 777012270
Address: Štěchovická 1857/12, 10000, Praha 10
Prices
Please contact us with your requirements and we will make basic analysis for free. We can already have some part of a solution for you in our modules library.
Do you miss something?
Feature you missing couldn't be mentioned here or won't be problem to add it. The app can be extended pretty easily.
The app can be used also as general software for rent other things than clothes.
If you have some questions or you aren't sure if the app suit to your needs, don't hesitate to contact us.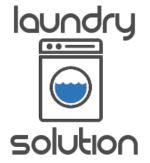 Clothes Rental
Clothes assigned to worker
Washing prices, renters overview (Departments separation in case renting clothes to bigger company, hospital.)
Washing, cleaning cycles summary
Last washing, cleaning date
Indicator which clothes are at laundry
Csv exports for excel
Multiple departments
Authorization.
The laundry app has multiple access levels like laundry workers accountants or role for clothes, workers and center overviews etc.
Services
Rfid and barcode stickers recomendation
Rfid and barcode terminals
Help with choosing the best app configuration for your needs
Data maintenance. Changes, filling etc
Integration with your current accounting software
Laundry
Tracking clothes
Store additional fees and notes
Generating delivery list
Adding notes to washing event
Support for unmarked(anonymous) clothes washing
Tracing washing history, cost and delivery
Comunication module
Week summary reports invoices
Compatibility
Optimized for mobile devices
Supports all latest web browsers
Installation
Cloud solution reduce costs for HW and first instalation.
Prices
First month is free of charge
Other months are for 999,- Czk / Month - Standard version
Additional modules are for 299,- Czk / Month
The demo version of the app: Demo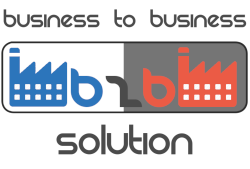 Eshop-B2C
Favorite items.
Fully settable products options.
Invoices
Complaints
Customer care logic
Sale cupons
Multilanguage
etc ...
B2B Functionalities
Users whose can only make order
Users whose can approve the order
Repeated orders, u can give same products to basket from previus orders
Approving orders logic
Prices
First month is free of charge
Other months are for 999,- Czk / Month - Standard version
Additional modules are for 299,- Czk / Month
The demo version of the app: Demo